GREY & DYED YARN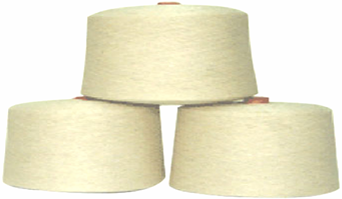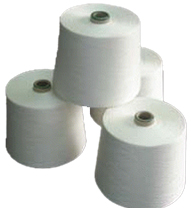 Ring Spun Grey Yarn
100% Cotton Yarn (Carded / Combed):
Our Cotton yarns are top quality premium segment yarns which are very well accepted in all over the world. We are offering Carded / Combed / Semi Combed in the count range of Ne 4s to Ne 140s.
100% Polyester Yarn :
We are offering Polyester yarn in the count ranging from 8s to 100s.
100% Viscose Yarn :
The Viscose yarn is available in the count range Ne 8s to 80s
Blended Yarn (Carded / Combed):
We are world renowned supplier of highest quality polyester / cotton & Polyester / Viscose blended yarn produced from top quality polyester, viscose and cotton in all blends & in the same, the count range is Ne 6s to Ne 80s.
Open End Spun Grey Yarn
We are supplying open end spun grey yarn in cotton, Polyester viscose and in Polyester cotton blend in single double and in multifold range. The count is ranging from 3s to 40s. The yarn is supplied for weaving, knitting / Hosiery and denim and other fancy applications.
Air Jet Spun Grey Yarn
We also supply air jet spun yarn in cotton, polyester, viscose and polyester cotton and polyester viscose blend. The count is ranging from 10s to 60s
Dyed yarn
We offer dyed yarn in cotton, polyester, Viscose and in blend of polyester / Viscose and Polyester / Cotton